In Recipes
Posted Dec 17, 2014
Each year the Rhode Island Hospitality Association and Education Foundation celebrates the Stars of the Industry at the annual meeting and awards dinner. Earlier this month, the RIHA honored many restaurant and hotel workers from across the state.
Chef of the Year went to Nick Rabar, who with wife Tracy owns and runs Avenue N American Kitchen in Rumford.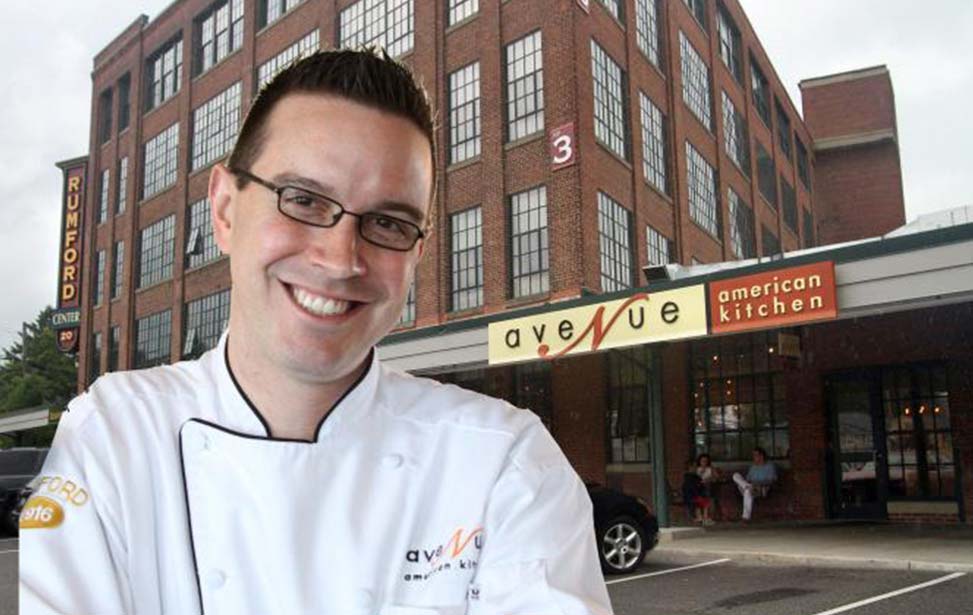 Chef Nick Rabar of Avenue N, named chef of the year by the Rhode island Hospitality Association, shares a recipe for a Roast of Sirloin.
He was cited for his longevity, nearly two decades on the Rhode Island dining scene. Also noted was his enthusiastic promotion of other chefs, restaurants and specialty shops on his Emmy-nominated "Chef 2 Go" Cox cable show. His role forging relationships with culinary craftsman keeps a positive focus on the continued growth of a sustainable local economy.
Rabar is also an author; his "Cold Side of the Grill" was published in 2013.
This week we asked Rabar to lend a hand to home cooks looking to make something special for Christmas or New Year's. He offered an unusual choice, a sirloin roast, from the strip loin, which he believed makes a better roast from the usual prime rib.
"You don't often see a whole strip loin roast," he said. "It's usually a cut that would be broken down into individual steaks before it's sold, and although I love a good strip steak, it's also loaded with desirable roasting qualities."
"The strip loin, when properly trimmed, has a thin layer of exterior fat as well as healthy intramuscular fat known as marbling," Rabar explained. "This keeps the roast moist during the cooking process and leads to a more tender end product then other comparable cuts."
Whole Roasted Sirloin with Thyme Au Jus
For the roast
31/2 tablespoons kosher salt 1 1/2 tablespoons fresh thyme, coarsely chopped 1 1/2 teaspoons brown sugar 1/2 teaspoon course ground black pepper 1/4 teaspoon dry mustard 1/4 teaspoon garlic powder 1/8 teaspoon celery salt 1 5-pound sirloin roast, from strip loin
For the au jus
2 cups red wine 4 cups beef stock 2 tablespoons fresh thyme, chopped 1 pinch kosher salt 1 teaspoon butter
Mix all the dry ingredients together. Generously season the outside of the roast with the dry rub. If time permits, allow it to marinate in rub for 24 hours.
Preheat oven at 450 degrees. Place roast in a roasting pan with a roasting rack with the fat side up for approximately 1 hour or until roast reaches an internal temperature of 125 degrees to achieve medium rare.
Remove from oven and allow to sit for 10-15 minute prior to carving. Remove roast from roasting pan and allow it to rest for 10-15 minutes prior to carving.
To make the au jus: Drain fat from the roasting pan and place the pan on the stovetop over medium high heat. Add red wine and scrap bits off the bottom of the pan. Reduce wine by half, add stock and reduce by half. Add thyme, salt and butter.
Carve roast to desired thickness and serve with au jus.
- By Gail Ciampa at Providence Journal, Photos by Sandor Bodo & Bob Breidenbach -